Retails banks help ordinary people save and borrow money. If you have a savings account or ISA, you already know about retail banking!
In this article, we explore retail banking jobs and look at how to become a banker – from entry-level careers to management jobs.
'Explore high-street bank jobs, how to begin your career - and where you could go'
What is retail banking?
Retail banks – aka high-street banks, commercial banks or consumer banks – help individual customers save and borrow money. In the technical jargon, this is known as personal finance, and includes:
Current accounts: For day-to-day transactions.
Savings accounts including ISAs and fixed-term accounts: These usually have higher interest rates than current accounts (meaning account holders get more money back on the money they put in).
Mortgages: Money lent to buy a house or property.
Personal loans: Money lent for other reasons, such as to buy a car or house extension.
Retail banks are different from investment banks, which offer complex financial products to individual customers and companies looking to make big investments to make money, and which tend to be less visible on the high street. Lots of banks have both retail and investments arms.
Tell me about retail banking jobs
Retail banking jobs are quite varied but also fairly hierarchical, meaning there's a ladder you can climb to progress in your career. You will need extra qualifications to move up the ladder, which your employer may be willing to support you in.
At the junior level, bank clerks (also known as customer service advisors) help customers pay in and withdraw money, and assist with basic queries. This is an "entry-level" position, meaning you don't usually need prior experience to do the job.
Mortgage advisors and financial advisors offer customers advice about different types of personal finance products such as mortgages and loans. They also help customers with their applications, and carry out interviews and assessments to make sure they are eligible for the product. Unlike independent financial advisors, financial advisors working for a particular bank only offer advice about their own products (this is known as "tied" in the lingo).
Branch managers oversee the day-to-day running of one or more bank branches, managing staff and conducting marketing and sales campaigns. Regional managers oversee all the branches in a particular part of the country.
At the top level, management teams oversee the organisation's retail banking activities, deciding on the bank's public image, the kind of products it will offer, and the kinds of investments it will make.
To recap, common retail banking jobs include:
Bank manager
Branch manager
Bank clerk
Mortgage advisor
Financial advisor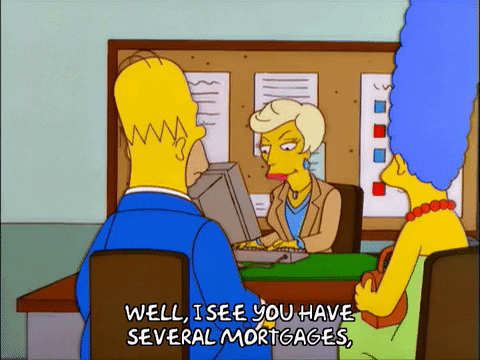 What kinds of duties will I carry out in retail banking jobs?
This very much depends on your job, but day-to-day duties for clerks and advisors include:
Helping customers pay in and take out money.
Setting up bank accounts for customers.
Promoting new accounts and loans to customers where relevant.
Helping customers apply for loans and mortgages.
Updating account details.
Answering queries about accounts and loans.
What qualifications do I need?
For entry-level roles such as bank clerk, you will generally need:
Grade C+/4+ GCSEs in English and maths.
To pass the bank's assessments prior to interview.
Mortgage and financial advisors don't need additional qualifications, but normally need experience in customer service and finance. This is something you might progress to after gaining experience as a bank clerk.
Managers at branch, regional and national level are highly skilled, often having university degrees and beginning their career path with a graduate programme. Alternatively, you could progress from a more junior role by applying for a promotion, gaining any extra qualifications you need as you work.
Today, higher apprenticeships are also becoming available to school and college leavers looking to begin a career in retail banking management.
What skills do I need?
Strong numeracy.
Good communication and people skills.
Strong work ethic and dedication.
Problem-solving skills and initiative, particularly for advisors.
The ability to follow rules and laws.
Attention to detail.
Good IT skills.
Apprenticeships in retail banking
Apprenticeships are becoming more and more common as a route into retail banking jobs. An apprenticeship is a paid job with training which gives you the chance to work towards vocational qualifications.
Advanced apprenticeships are available in bank clerk, customer service and financial advisor roles. You'll finish your apprenticeships with qualifications equivalent to 2 A-levels.
What is it like to work in retail banking?
As we mentioned, retail banking is quite hierarchical. This means it will usually be possible to progress up the ladder, but also means there is little scope for flexibility or initiative in your role – you will usually carry out a set of predefined duties.
Pay is usually quite low to start with – typically around £15,000 – but with experience and progression, can be very generous. Senior branch managers can expect to earn between £40,000 and £60,000, while national managers could earn over £70,000.
What is the future of retail banking jobs?
You may have heard that a lot of banks have closed high-street branches in recent years. That's true – banks have been closing high-street branches over the last 30 years. This is because a lot people now choose to banking online and use cash machines to pay in and take out money, and also because banks want to save money.
Banks may want to hire fewer entry-level roles in the future, and may decide to close local branches as well. You may want to think about this if you are considering a career in retail banking. Banks also hire people to offer advice over the phone in call centres, so you could consider this as an alternative to working in a local high-street branch.
Retail banking jobs are just one of many career paths in banking. Check out our Banking & Finance Career Zone to learn more.
Image credits
Lead image via Freepik
Coop bank via Geograph
Cat via Wikimedia Commons